Book Club
THE SHAKESPEARE BOOK CLUB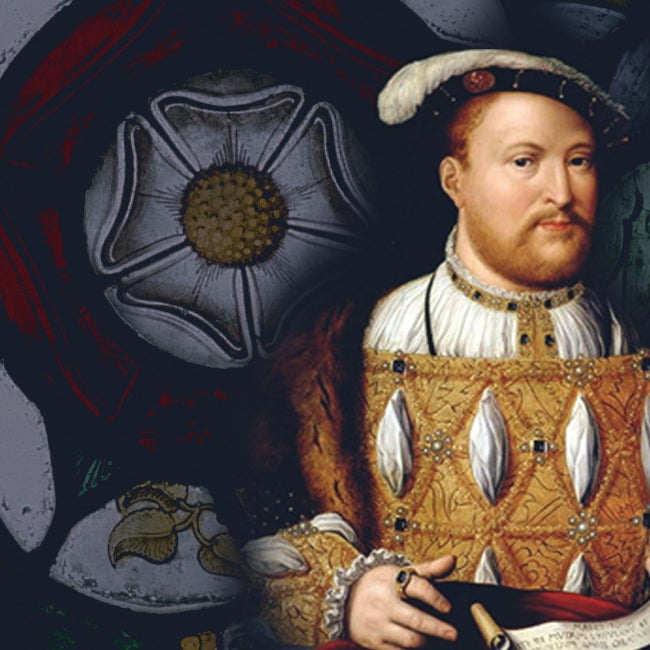 Explore the fascinating universe of Shakespeare's canon in this engaging, popular, annual offering from The Shakespeare Theatre. Ideal for both Bard-ophiles and Shakespeare-novices alike, these read-aloud sessions delve into the compelling characters, conflicts, and universal truths that have made Shakespeare the object of global fascination for over four centuries.
In-person and Zoom formats are available.
HENRY VIII, THOMAS CROMWELL, & THOMAS MORE: "Power & Desire vs Truth & Honor"
Wednesdays, 7:00 – 9:30 p.m. EDT/EST
April 12 – May 17, 2023 (six sessions)
From SIX: the Musical and The Tudors television series, to Herman's Hermits' popular ditty and the famous nursery rhyme; the life, wives, and scandals of England's notorious monarch live on in our collective imaginations. Through his battle with the Pope and the Catholic church, King Henry VIII reshaped the political and religious landscape in England for generations to come. Take a deeper dive into the tumultuous world of 16th century England as we explore Henry VIII (William Shakespeare and John Fletcher), Wolf Hall and Bring Up the Bodies (adapted from Hilary Mantel's novels by Mike Poulton), and A Man for All Seasons (Robert Bolt). Katherine of Aragon, Cardinal Wolsey, the Boleyn sisters, Thomas Cromwell, Jane Seymour, and Thomas More all come to life in this captivating collection of plays. It is a perfect primer for this fall's production of A Man for All Seasons on our Main Stage. Director of Education Brian B. Crowe leads the class, which will include guest speakers discussing the plays from their unique points of view as theatre artists. All scripts and other materials are included with the registration fee.
All sessions will be conducted live over Zoom.
Registration Fees:
$350 per participant (Fees includes scripts and materials.)
$325 for returning participants and subscribers.
SHARE THE EXPERIENCE WITH SOMEONE IN YOUR HOUSEHOLD, and you each save 25%!
SHAKESPEARE ALOUD: In-Person Book Club Add-on Bonus
Wednesdays, 7:00 – 9:30 p.m. EDT/EST
March 22 & 29, 2023 (two sessions)
In this supplement to our Book Club, participants will gather in-person at STNJ's Kean Theatre Factory to read selections from Henry VIII in person in advance of the Book Club. This relaxed, social gathering provides an opportunity for participants to read and hear the text out loud, sharing in the process of bringing Shakespeare's text to life. Light fare will be provided.
Registration in the April/May Book Club is not required.
Registration Fees: $80 per participant (Fee includes script and light fare)