Ways to Give
Individual Giving
There are multiple ways to support the many education programs and productions that are all a part of the Theatre's work and mission. Individuals can give to The Shakespeare Theatre of New Jersey in a variety of ways throughout the year. In addition to financial donations, interested patrons can give gifts of goods and services as well as the valuable gifts of their time and talent.
To Donate by Phone: Please call our Development Department at (973) 845-6732.
To Donate by Mail: Please send a check payable to The Shakespeare Theatre of New Jersey at 3 Vreeland Road, Florham Park, NJ 07932.
To Donate Online: Click the button below.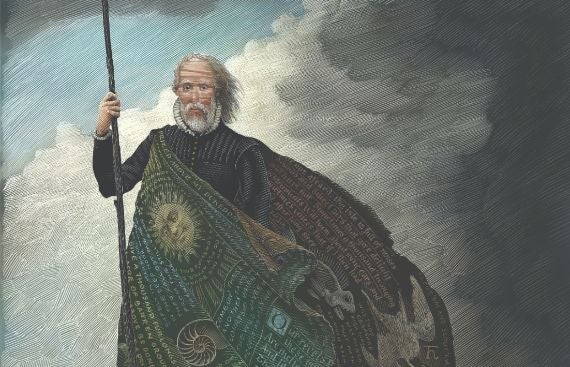 Help to ensure the long-term stability, sustainability, and prosperity of the Theatre and its mission through planned gifts such as bequests, charitable trusts, and gifts of appreciated retirement assets.
More Info
More Info
Make your gift to The Shakespeare Theatre twice as nice! Many corporations will double or even triple your gift! Find out if your employer has a matching gift program by contacting your Human Resources department.
The Shakespeare Theatre of New Jersey accepts gifts of stock. If you'd like to make a gift of stock, please follow the instructions listed below.
1) Call your broker with the following information needed to transfer stock directly into The Shakespeare Theatre of New Jersey's account:
DTC# 0015 (Morgan Stanley)
Account # 263-109999-306
2) Make sure when you call your broker that they give Morgan Stanley your name so The Shakespeare Theatre can properly acknowledge your gift.

Once transferred into The Shakespeare Theatre account, through Morgan Stanley, the stocks are sold and the proceeds are forwarded to the Theatre. Please make sure the broker has your name and your acknowledgment will reflect the exact amount of the transaction after the broker fee if any. If you or your broker have questions relating to the transfer of your gift, please contact Jeff Berns, our account contact at Morgan Stanley, at 973-993-5212.
Gifts with Ticket Purchases
Please consider the option of giving a gift with your season subscription or single-ticket purchases. A box office associate will be happy to help you with this when you are ordering your subscription. Gifts with single-ticket purchases may be processed via the box office or online.
Donating to The Shakespeare Theatre of New Jersey on a monthly basis helps sustain us throughout the year. You can easily set up these donations online, or call the Development Department at 973-845-6732 to create a monthly giving plan.
One of the easiest ways you can give to STNJ is by doing your online shopping through iGive.com. Shop normally (no special codes, no special anything) at any of about 2,000 stores and choose The Shakespeare Theatre of New Jersey as your cause. The optional iGive Button is a simple web browser app, easy to install and uninstall. It automatically activates at participating stores. Don't want the Button or an app? Just start your shopping trips by going to iGive.com. For every purchase made through iGive.com, we will receive an average of 3% of your total.
Love to travel? Each year, the Theatre organizes a raffle where the prize is a fabulous trip! Support the Theatre and give yourself the chance to win an amazing travel experience. Tickets to enter the drawing are $10 and can ONLY be purchased via cash or check at the Box Office at the F.M. Kirby Theatre or during any of our productions or events throughout the season.
Before getting rid of that piece of vintage furniture, clothing, or useable household item, remember the Theatre! Some items may be utilized on stage as set or costume pieces in future productions; some items may help enhance artist housing for the many actors who reside with us during the rehearsal and production periods. If you have something you wish to donate, contact the Development Department at 973-845-6732 to see if what you have may be appropriate for the Theatre's needs.